Daily Assignments (pdf)
I. Why is the Climate Changing?
Activity 1: How much is the climate changing?

Lab 1: How much does air weigh?
Lab 2: How are gas volume and pressure related?
Lab 3: How are gas volume and temperature related?

Activity 2: How are the atoms connected within atmospheric gas molecules ?
Activity 3: What are the shapes of atmospheric gas molecules?

Lab 4: Which gases absorb infrared waves?

Activity 4: What are the sources and sinks of greenhouse gases?

Activity 5: How do we balance the source and sink equations?

Activity 6: What are your personal contributions to CO2 emissions?
Activity 7: How much do your daily activities contribute to rising greenhouse gas concentrations?

Activity 8: How should we keep cool?

Political Responses
II. Food and Fuel: Which Energy Sources Should We Use?
Activity 9: How do chemists represent the structure of molecules?

Activity 10: How much heat is released upon fuel combustion?

Activity 11: Why do we make so much CO2?

Activity 12: What are some alternative fuels we could use?

Lab 11: Preparation of a Hydrogen Fuel Cell

Activity 13: What functional groups are in foods?

Lab 13: Can like attracts like be used to rank polarity?

Activity 14: How are functional groups, molecular sizes, and boiling points related?
Activity 15: What is the difference between a fat and an oil?

Summary Activity: Food & Fuel

Lab 17, 18, 19 Synthesis and Analysis: Is my Aspirin Pure?

Lab 20: Is My Aspirin Stable?
III. What changes can we make to decrease environmental impact?
Activity 16: How should we make light?



Reading Groups: AGLQ, BJMQ, CKNQ, DEHQ, FIOQ (pdf)
Activity 17: Which elements in the periodic table are metals?
Lab 22: How well do different materials conduct heat?
Lab 23: What is the net ionic equation?
Activity 19: How can we represent solids?
Activity 20: What controls the properties of elements?
Lab 26: How can you get a specific color of light from a solid?
Lab 27: How do we know how atoms are arranged in solids?
Lab 28: Synthesis and Characterization of CH3NH3Pb(I1-xBrx)3 Solid Solution Perovskite Semiconductors
Activity 21: Lighting Summary
Activity 22: Is my soil contaminated? Lead in soil
Lab 31: Which solvent is best to clean a vandalized painting?
Putting it all together
---
Write like a chemist: a guide and resource
by Marin S. Robinson (2008).
Chapters 2-6 are useful for writing a scientific paper.
---
This page created by George Lisensky, Beloit College.
Last modified May 20, 2019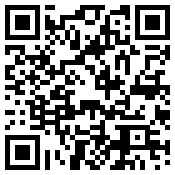 Link to this page