I. Why is the Climate Changing?
Languages of chemistry: Macroscopic, atomic/molecular, and symbolic
Water
Salt
Alcohol
Copper


How much is the climate changing?

How much does air weigh?
How are gas volume and pressure related?
How are gas volume and temperature related?

How are the atoms connected within atmospheric gas molecules?
What are the shapes of atmospheric gas molecules?

Which gases absorb infrared waves?

What are the sources and sinks of greenhouse gases?
What do atmospheric concentrations tell us?

What happens when you breathe into water?

How do we balance the source and sink equations?
How much do sources and sinks contribute to rising greenhouse gas concentrations?

Which recipe gives the most precipitate?

How much carbon dioxide do you exhale in a year?

What are your personal contributions to CO2 emissions?
II. Food and Fuel: Which Energy Sources Should We Use?
How do chemists represent the structure of molecules?

How much heat is released upon fuel combustion?
Fuel Calorimetry

Why do we make so much CO2?

What functional groups are in foods?

Which household chemicals react the same way?

Can "like-attracts-like" be used to rank polarity?

How are functional groups, molecular sizes, and boiling points related?

What is Hydraulic Fracturing?

Synthesis and Analysis: Is my Aspirin Pure?
III. What Changes Can We Make to Decrease Environmental Impact?
Why have metals been used through the ages? (Logan Museum)

Lab: How well do different materials conduct heat?

Alternative Fuels

What are the three ways we make light? How should we make light?

Reading Groups: AGMN, BHMO, CIMP, DJMQ, EKMR, FLMS (pdf)
Earlier articles do a better job explaining but remember to watch dates for the readings, especially when considering prices.

How can you identify different sources of light?
Which elements in the periodic table are metals?
What is the net ionic equation?
How can we represent solids?
How are structure and properties of solids related?
What controls the properties of elements?
How can you get a specific color of light from a solid LED?
Periodic Properties and LEDs
Project Design: Is my soil contaminated? Lead in soil
Is my soil contaminated? Lead in soil
Environmental & Climate Justice
What is Environmental Justice? 2017 (Video)
Environmental and Climate Justice, link to NAACP
The rise of environmental justice, C&E News, August 24, 2020 (pdf)
Diversity, Inclusion & Respect, link to American Chemical Society
Climate Change: Global Inequalities and Poverty, 2017 (pdf)
Race and Climate Change, 2017 (pdf)
Climate Change in Illinois, WNIJ, October 15, 2020 (audio)
Ban Ki-moon, Energy for all, June 2012 (audio)
Mario Molina, Nobel Prize Inspiration Initiative, April 2018 (hour video) youtube
The Climate Crisis - Health and Care Delivery, link to New England Journal of Medicine

---
This page last modified January 20, 2023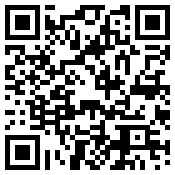 Link to this page