Beloit College International Symposium, November 14, 2018
The International Symposium celebrates Beloit College as an international college. will directly participate as Beloit students share their international studies with the community.
No presentations have been scheduled.
Funding for International Opportunities for Beloit College students
Funding for study abroad
Study Abroad Enhancement Grants (for projects undertaken during study abroad) lead to a better understanding of the lived realities of the host culture(s) through experiential learning activities. See: http://www.beloit.edu/oie/. May be applied for in either the fall or spring semester.
Benjamin Gilman Scholarships support costs associated with study abroad for Pell Grant recipients. See http://www.iie.org/programs/gilman-scholarship-program. Applications are due the semester prior to the study abroad.
Class of 2008, Burris, Schroeder and Luke Somers Scholarships for off-campus study. For Beloit College students with significant financial need. No application required.
Boren Scholarship for the study of less commonly-taught languages in world regions considered critical to U.S. interests. U.S. citizenship required. See: https://www.borenawards.org/boren_scholarship/basics.htm. Applications are due in January.
Scholarships made available by study abroad organizations to students enrolling in these organizations' study abroad programs. See individual program information. For example, SIT matches Pell Grants.
Funding for summer projects
The grants and fellowships listed below are administered by the Initiatives Program, Office of International Education, and the Liberal Arts in Practice Center. Some are exclusively for international opportunities and all of them use a Common Application. See:
http://www.beloit.edu/lapc/funding/beloitonly/
. The deadline for the Common Application is the Monday after Spring Break. Information about other funding opportunities can be found at
https://www.beloit.edu/lapc/funding/
.
International Education Grant for projects that "enable students to apply their studies to an international context".
Weissberg Human Rights Grant for off-campus research, internships and conference attendance in the field of human rights.
Venture Grant for current sophomores to participate in entrepreneurial, self-testing, or intellectually challenging projects that benefit both the student(s) involved and others. Projects may be of a personal, service, or commercial character, and may be completed independently or through an organization.
Bacon Super-Vision Fellowship for participating in any low-paid or unpaid summer internship.
Class of 1986 Field Experience Fellowship for current juniors participating in any low-paid or unpaid summer internship.
Mikva-Cohen Endowed Internship Fund for pursuing intensive summer internships with a preference for experiential opportunities in three areas: performing arts, social justice activism, and practical politics.
Martha and Alan Stutz Grant Fund awarded for travel and research abroad, living expenses associated with summer internships, off-campus research and travel. While open to students in all disciplines, preference is given to students in Art History, Anthropology and/or Museum Studies who will commit to presenting at the Student Symposium.
Society for Learning Unlimited Grant for Internships or Community-based Research for community-based academic study during the summer or academic year.
Kohler Fund for Community Engagement for educational opportunities that encourage community engagement for students and faculty, such as, but not limited to internships.
Many of the students presenting in this International Symposium received funding for their projects and studies from one of these sources. Thanks are due to the donors who make these opportunities possible.
The word cloud was created by G. Lisensky using the Symposium abstracts and www.wordclouds.com.The larger the font for a given word, the more frequently that word appears in the abstracts.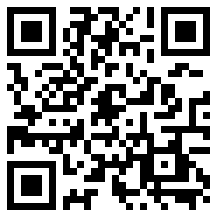 Link to the online program